Launched a BCG Digital Venture Chord X with an Industry partner, securing Series A investment and ARR of over 2M in less than 3 years. Managed and led cross-functional teams, including overarching limitations due to pandemic and energizing while ramping up a newly formed team to start working remote from day 1. Invented a new IoT data collection and analytics system for emissions realtime tracking and reporting.
Case study
As Chief Product Officer for ChordX led an initiative to digitalize maritime assets with the goal of reducing emissions. The solution offered a SaaS for asset owners, which they contract Technical management and operations who are SaaS subscribers.
At large, the maritime industry is responsible for producing 3% of all global CO2 emissions. Marine Environment Protection Committee is accelerating action in line with the Paris Climate Change Agreement under UNFCCC and the United Nations 2030 Agenda for Sustainable Development.
The reality is that in order to quantify and reduce emissions, companies need quality data.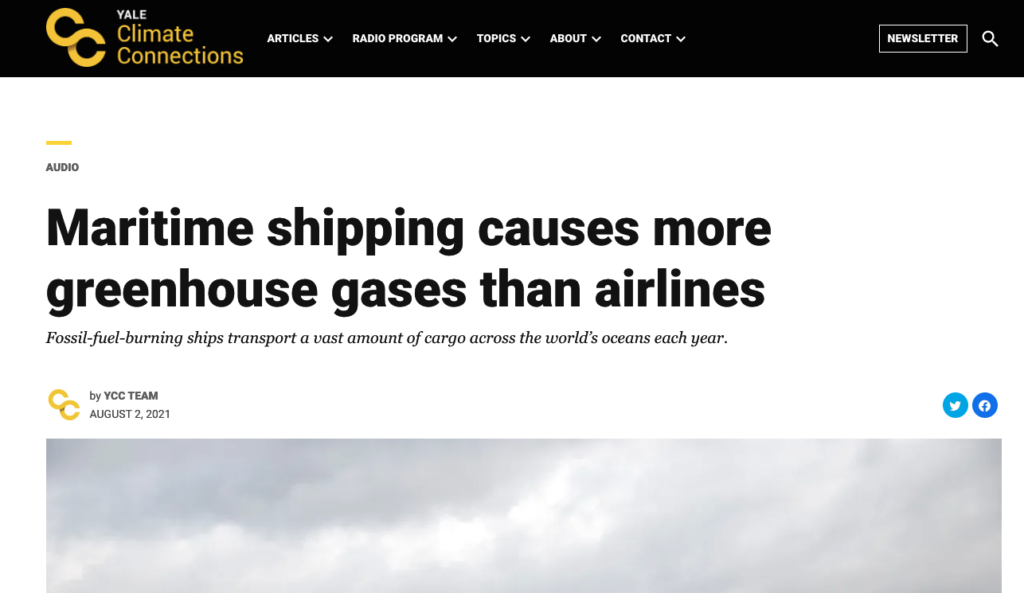 The service was created to gather, collect, cleanse and aggregate operational technical metrics from running machinery on these assets. The experience is delivered via dashboards where new Carbon Intensity Indexes are presented to fleet managers.

With actual data extracted from these assets (a typical engine on these vessels nearly 20 MW!), asset owners can save fuel and emissions from inefficiencies identified on the running conditions.
Digital Twins
The ability to obtain realtime telemetry operational data on cloud, allows not only the triggering of immediate actions, but also novel methods for troubleshooting on the field. We created a dual : mixed reality and virtual reality model for the engine, which allowed the inspection of the parameters on realtime. In VR mode, the application can be used also for training field operators identifying troubleshooting steps, also reducing downtime.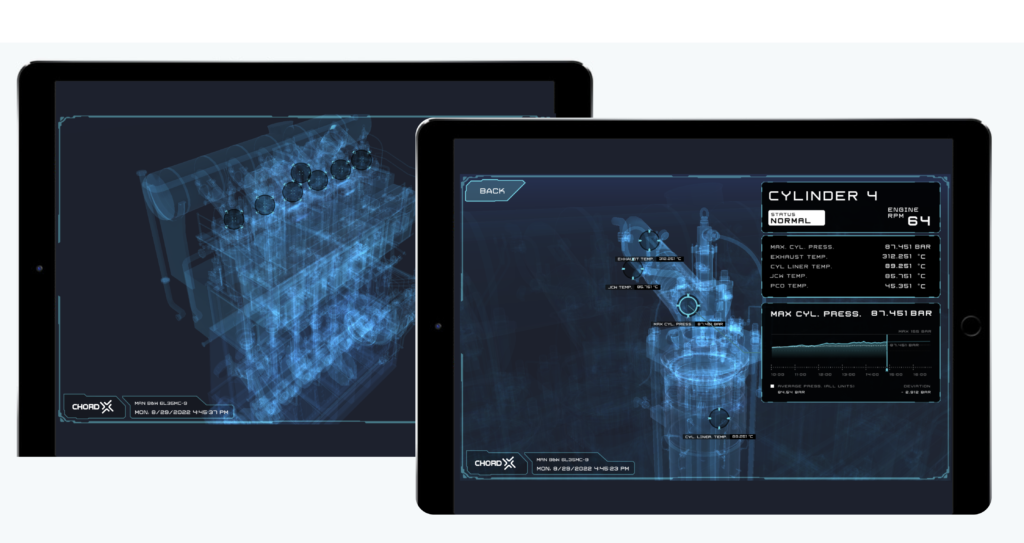 Example Marine Internal Combustion Engine Digital Twin.
Humans at the center
In a world of increasing automation the human in the loop plays a central role, specially in industrial environments:
Complex integration with older equipment, in maritime with limited bandwidth or occasional lack of connectivity. This aspect makes any solution for live-video-feed for remote support very difficult.
Start with the user, it should not add additional workload. Designing around user workflows and conducting continuous behavioral interviews is absolutely required.
Different Personas, different goals and needs, for on-shore personnel (fleet managers) the overall set of performance metrics was totally different and not aligned with the needs of a field operator, requiring to synchronize tasks and goals on different levels. Service design here is an important consideration.
In some industries, some users still expect paper, enabling them with a digital screen empowers them to make better informed decisions, yet field operators are still forced to use old standard practices including paper sheets. A digital solution requires proper change management not just technology and user interfaces but also processes and internal tools.
These problems were solved, applying design-thinking methodologies and iterating designs, metrics, which can be used on proper data visualization of these metrics and assisted with datasets on demand with different formats.
Conclusion
The path to Climate Action and decarbonization via digitalization of existing systems requires careful consideration on how people will use these systems and how they can feel participants and responsible on the actual reduction.
This was a super exciting challenge on many dimensions beyond technical, which I appreciated.