Case study
According to the 2019 OECD Study Global Trade in Fakes : a Worring Threat the volume of international trade in counterfeit and pirated products amounted to as much as USD 464 billion in that year, or 2.5% of world trade.
The Sneaker market is at the top of the Fashion segment, followed by Clothing.

In addition to primary market, there is the secondary market enabled by companies such as StockX, Goat, Fight Club, Vestiaire Collective among others, now with unicorn size many of them, including eBay.
Motivation
In my startup ID.TEQ we created functional test cases to tackle counterfeits and provide insights using immutable ledgers for logistics tracking. IBM offers a robust solution with Hyerledger fabric. The primary use case was to increase trust for all stakeholders, reduce integration costs (transparency and open protocols matter), and reduce implementation and adoption time.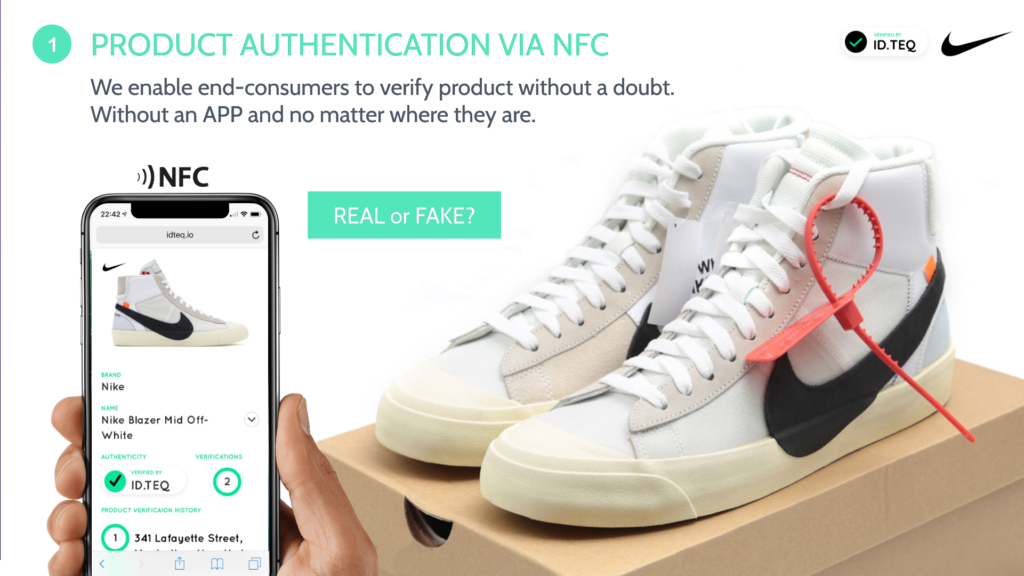 Brands larger opportunity, know your customer
Secondary use cases were natural evolution, following the properties of an open ledger. Currently, retailers (e.g.Foot Locker) de-intermediate brand owners, not sharing any data about their customers. This inhibits downstream use cases, for example, loyalty rewards or product ownership transferability. The logical step brands is to create loyalty programs via applications, where buyers can register their products. The end result is one-app-per-brand situation, which is not ideal.
The most logical solution, is to use mobile devices wallet infrastructure (as currently many airlines are supporting) and enable these transactions off-application.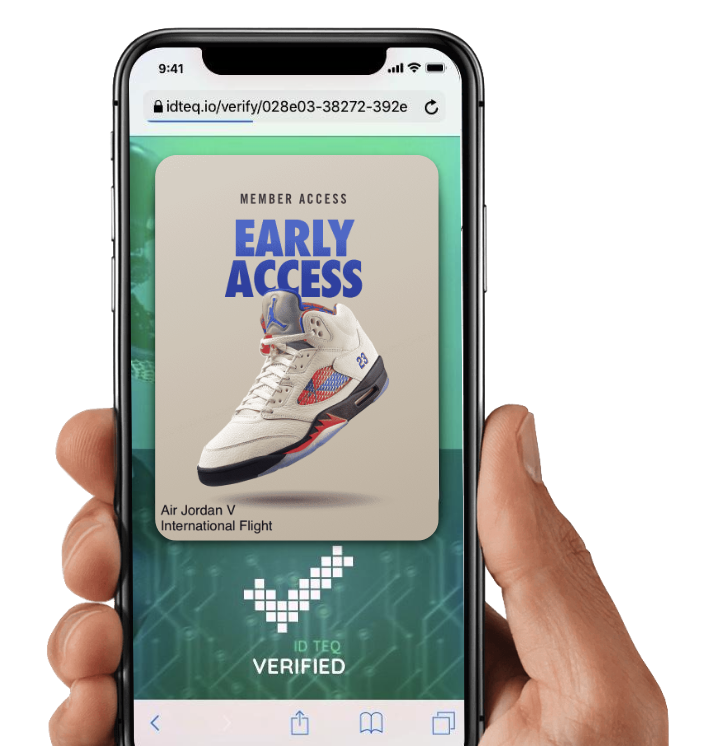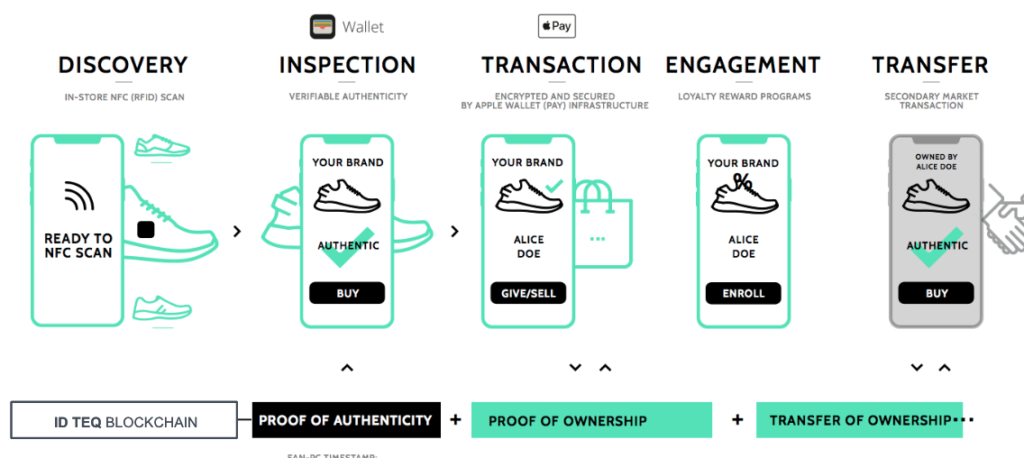 Collectibles are on the rise, and replicas are here to stay. Highsnobiety explains at length why fakes are to be expected while a more luxury-brand oriented niche has increased with the NFTs enabled product variations for collectors and speculators. Yet, the proof of provenance has remained an unsolved problem.
How it worked
No need to download an application as the product has an embedded tag NFC placed in the textile outer layer of the shoe. The mobile device of the customer detects the tag triggering a verification request in the browser.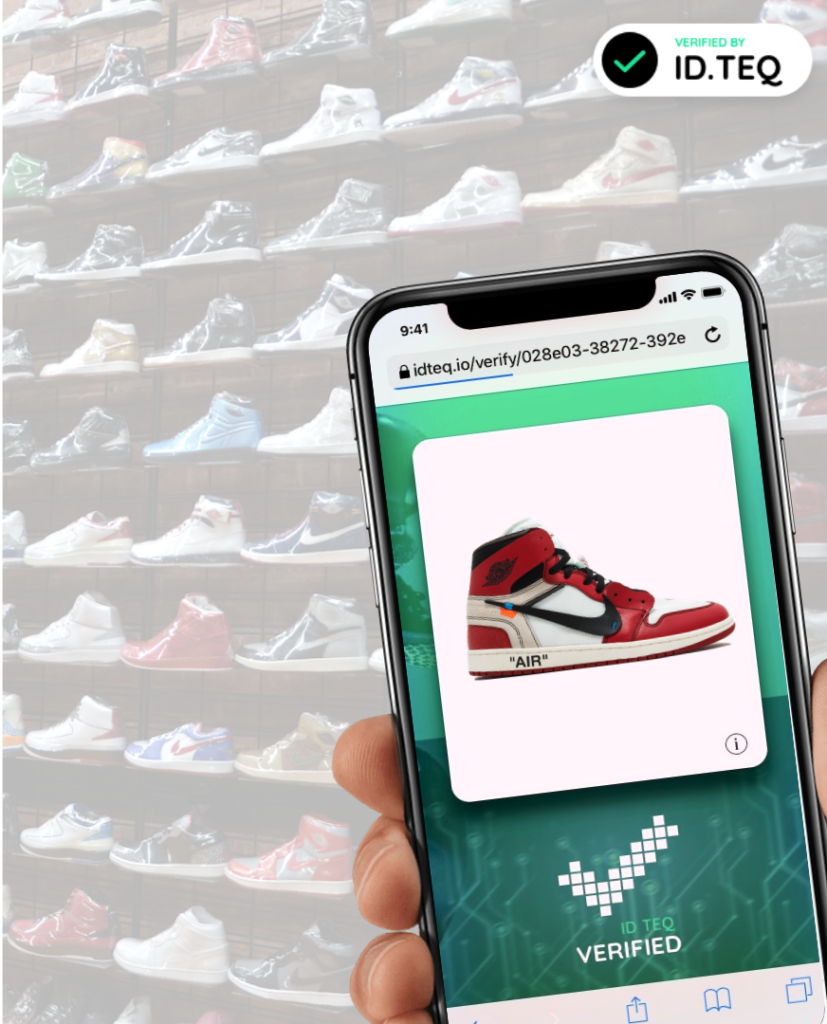 The user can trace the journey of the product and supply chain steps taken. Furthermore, the amount of intermediate verifications that the product has been requested along the way are displayed.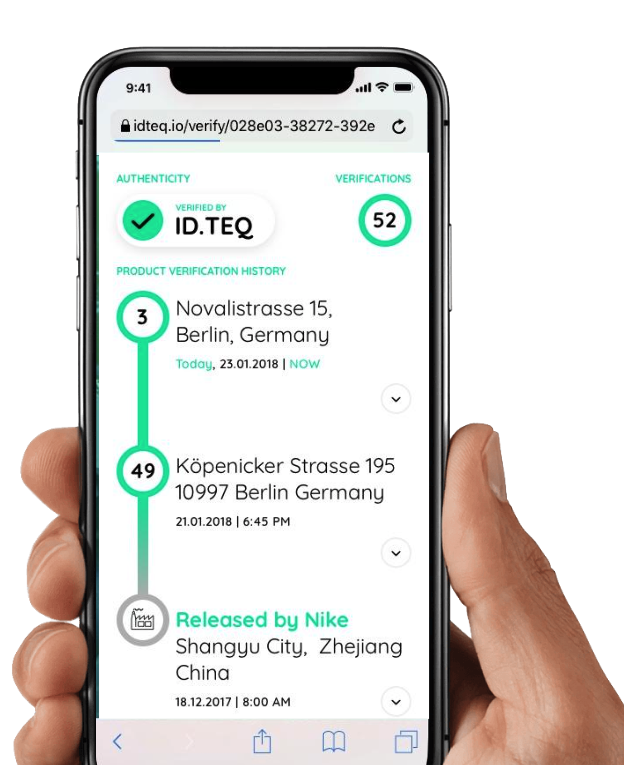 While transit linear views are common in most logistics tracking services, this solution enables consumers to track a product and view the position on a global map in real time as long as the manufacturer has embedded the tag.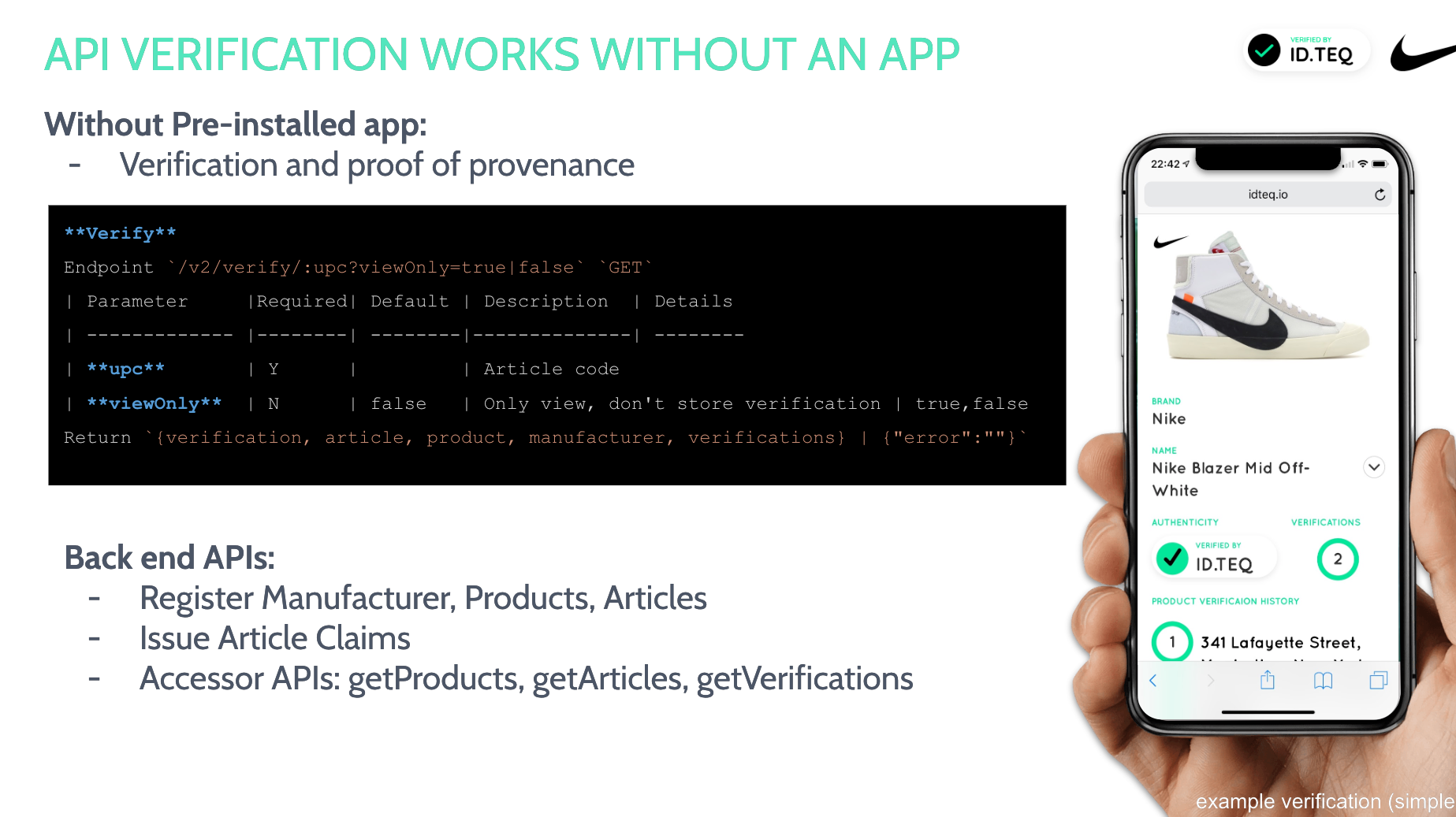 Why it matters
Sustainability:
CO2 footprint of a product plays an increasingly important role in the decision making of consumers. Doconomy is already working on Product Impact. The complexity of integrating 3rd party solutions on manufacturers increases, at the same time providing carbon impact on the product solely is not enough, as the product may travel many thousands of miles prior reaching the consumer. The end result is that any accounting for carbon footprint requires full integration of the supply chain for Scope 3 emissions. This is not easy task, but employing track at trace digital solutions enables accurate accounting of the mileage including transportation.
Brands can connect with their users and enable secondary markets in a secure manner providing a guarantee to buyers that their products are authentic and means to demonstrate authenticity when reselling the product.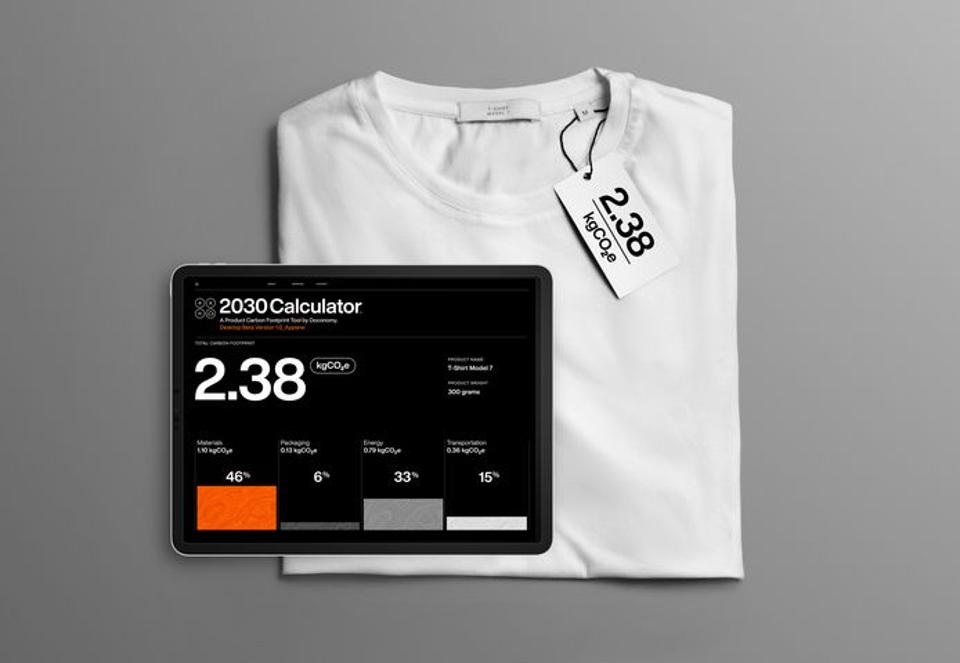 Conclusion
Brands can connect with their users and enable secondary markets on a safe way, providing a guarantee to buyers that their product not only are authentic, but also allow users to demonstrate if they want to resell them.
Buyers, on the other hand, can be empowered to make decisions at the point of purchase and compare product carbon impact and support brands' efforts to reduce these also on logistics supply chain.